The Hashemite Kingdom of Jordan is characterized by a diverse natural beauty that includes plains, mountains, and valleys that store distinctive tourist experiences, and in the heart of this picturesque environmental diversity, Ajloun Governorate stands out as one of the most important tourist areas in the country. It is considered Kafranja Dam is one of the most prominent tourist attractions in This picturesque province. This dam blends natural beauty and historical culture in a way that makes it an exceptional destination for visitors looking for distinctive tourist experiences and a break in the heart of nature.
Ajloun Governorate is located in the northwest of the Hashemite Kingdom of Jordan, and is famous for its beautiful scenery and diverse terrain. One of the most prominent features of this charming governorate is the Kafranja Dam, which is considered an engineering masterpiece that combines practical benefit and natural beauty. Kafranja Dam is located in the Kafranja Valley, a valley that forms part of the scenic beauty of Ajloun.
This dam is strategically located about 80 kilometers northwest of the capital, Amman, making it a close and convenient tourist destination for visitors looking for a quick escape from the hustle and bustle of the city into a quiet natural world. What makes this place even more exciting is its huge concrete facade, 80.5 meters high, and its storage capacity of 7.8 million cubic metres. It is an engineering masterpiece that represents a significant achievement in water storage and distribution in the region.
But the Kafranja Dam is not just an engineering structure, it also has great environmental value. It collects and stores water from the Kafranja Valley, providing a vital source for agriculture and irrigation in the surrounding area. The environmental beauty of this place is evident in the amazing landscapes that surround it, as the Kafranja Valley extends at an altitude of only about 59 meters above sea level. The area includes diverse forest forests planted with different species of trees, making it a haven for wildlife and an opportunity to explore biodiversity.
Kafranja Dam is not limited to engineering and environmental benefits only, but it is also one of the most important tourist destinations in Ajloun Governorate and the Hashemite Kingdom of Jordan as a whole. It gives visitors the opportunity to enjoy the beauty of nature and explore the historical and cultural places in the region. From the historic Ajloun Castle to Saint Elias Church and the picturesque Rajab Falls, visitors can enjoy a variety of activities and attractions.
The Kafranja Dam represents an ideal model of balance between structural development and respect for the natural environment, and it embodies the natural splendor and historical culture of Ajloun Governorate at its finest. In this article, we will explore more details of this wonderful destination.
History of the Kafranja Valley and Dam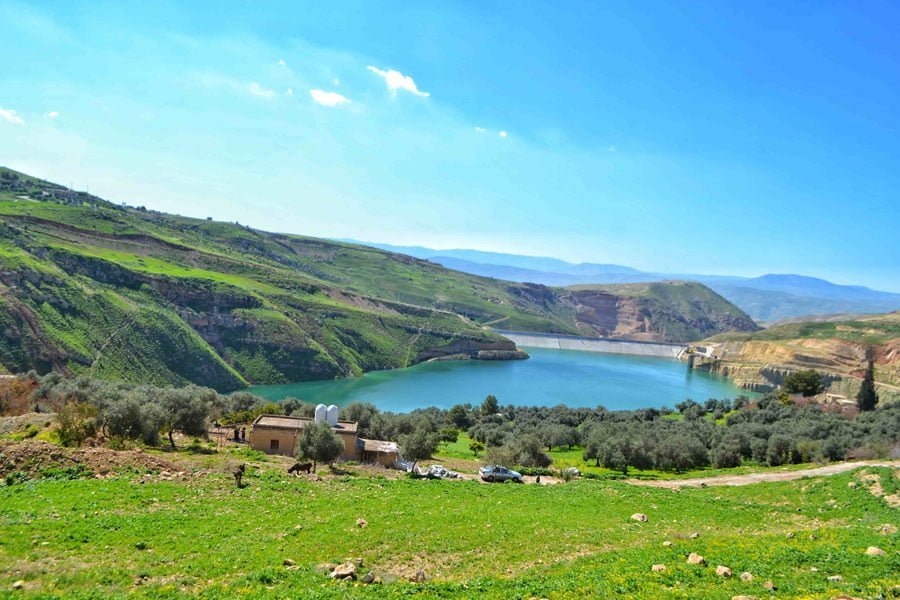 The history of the Kafranja Valley dates back thousands of years, as this valley was an important source of water and agriculture. The valley was famous for the mills that spread along its banks at one time, which made it also known as the Valley of the Mills. These mills represent part of the cultural heritage of the region and are historical landmarks that attract visitors.
Charming nature.
Kafranja Valley is distinguished by its unique natural beauty. Water flows from the valley in large quantities to form attractive rivers and streams. The valley is surrounded by green forests and picturesque landscapes. This location is a haven for nature lovers who head here to enjoy hiking, cycling and trekking trips.
Ajloon Castle.
It is not possible to discuss Wadi Kafranja tourism without mentioning the historic Ajloun Castle. This castle is located on a high hill and offers wonderful views of the surrounding area. Ajloun Castle is an important historical landmark where visitors can explore the castle museum and enjoy historical exhibits and relics.
Visit Saint Elias Church.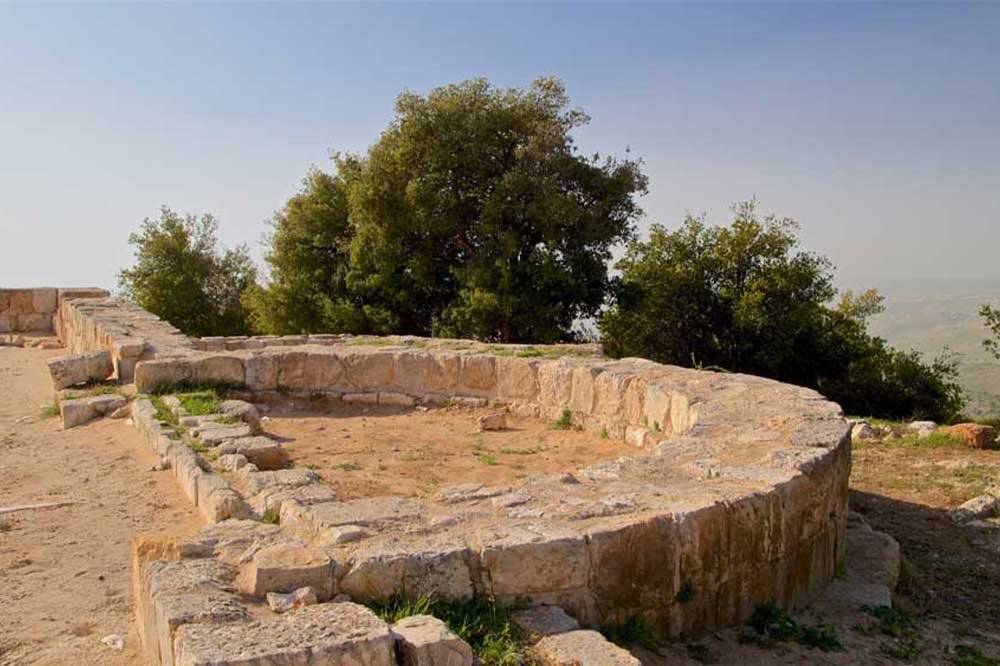 Mar Elias Church is considered one of the oldest churches in the region and constitutes an important cultural and religious landmark. This church attracts visitors because of its beautiful architecture and peaceful spiritual atmosphere.
Ajloun Forest Reserve: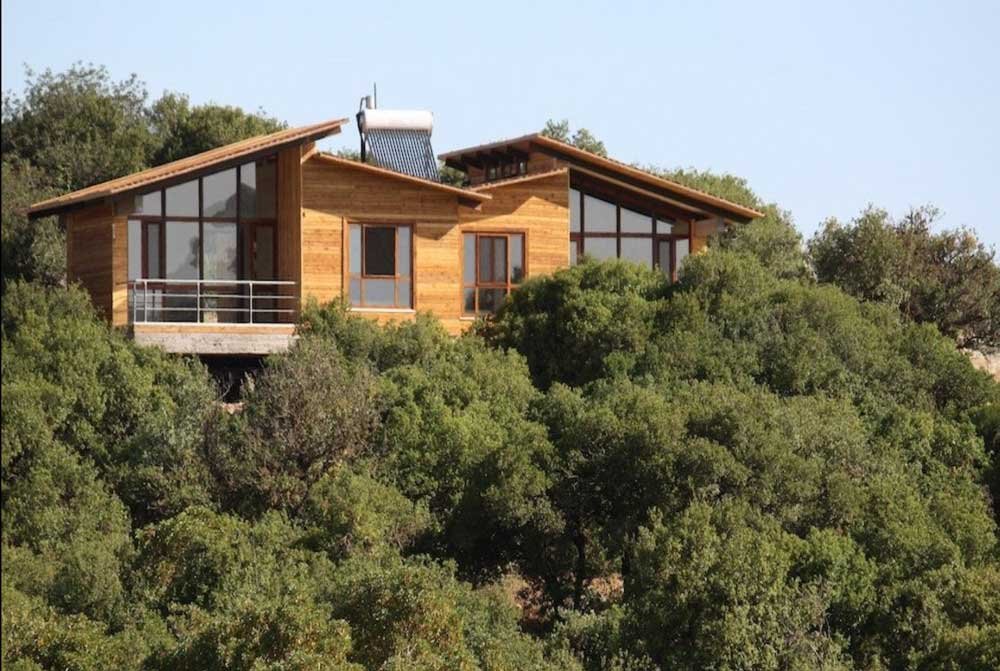 If you are a bird and wildlife lover, Ajloun Forest Reserve is a must-visit destination. The reserve provides an ideal natural environment for observing birds and wild animals. Here you can also go on excursions and enjoy walks in the forests.
Rajib Falls.
Rajab Falls is one of the natural gems of the region. These waterfalls are located in the upper part of Wadi Kafranja and the water flows wonderfully from the top of the rocks. You can head to this place to enjoy the view of the waterfalls and the wonderful photography.
Ishtefina Park.
If you are looking for a place to relax and spend quality time with your family, Ishtafina Park is the ideal choice. This park includes barbecue facilities and children's play areas, making it an ideal place for family outings and break times.
Conclusion
Tourism at Kafranja Dam and Kafranja Valley is a unique experience to explore the picturesque nature and historical culture of the Hashemite Kingdom of Jordan. If you are looking for a distinctive tourist destination that combines natural beauty and cultural heritage, do not hesitate to visit this charming place and enjoy everything it offers to visitors.
Resources Assessing Water Quality of Kufranja Dam (Jordan) for Drinking and Irrigation: Application of the Water Quality Index