It is considered Ajloun Forest Reserve is one of the most prominent environmental gems in Jordan, as it combines the beauty of stunning nature and the unique diversity of the environment. This reserve is located in northwest Jordan, in a charming mountainous region famous for its dense forests and diverse terrain. Ajloun Forest Reserve was established in 1988, and since then it has become one of the most important protected environmental areas in the Hashemite Kingdom of Jordan.
This reserve is distinguished by its rich and ancient history, as traces of human presence there can be traced throughout the ages. In ancient times these forests were home to many ancient tribes and were used as a source of food and animal resources. Over time, these forests became the focus of efforts to preserve environmental diversity and preserve their natural beauty.
Ajloun Forest Reserve is characterized by its diverse terrain and different altitudes, extending from low areas up to 701 meters above sea level to mountainous areas up to 1,500 meters above sea level. This vast area is covered by dense forests of oak, pine, terebinth, maple, styrax, carob, hawthorn, wild pear, suede, and wild strawberry trees, creating stunning landscapes and an enchanting experience for its visitors.
In addition to the visual beauty of this reserve, the Ajloun Forest Reserve contains unique ecological diversity. The presence of nearly 200 species of plants and wildflowers gives the region a natural palette of diverse colors and shapes. The splendor of this reserve is not limited to plants only, as it is home to many rare wild creatures, such as wolves, antelopes and deer, in addition to useful medicinal plant species that enhance its environmental and economic value.
In recent years, the Ajloun Forest Reserve has been recognized as one of the best ecological sites in the world. The reserve received this high recognition from the Royal Society for the Conservation of Nature, and this environmental achievement was celebrated in 2018 in the presence of a number of important environmental figures.
Biodiversity in Ajloun Forest Reserve.
The biodiversity in the Ajloun Forest Reserve constitutes a wonderful natural heritage that is evident in the diversity of living organisms and plants that abound in this unique region. This ecological paradise houses a diverse array of organisms that brilliantly adapt to its diverse terrain and changing climatic conditions.
Regarding plants, the Ajloun forests receive visitors from plant lovers with approximately 200 species of plants and wildflowers. Visitors there can enjoy seeing beautiful anemones and earth martyrs that bloom in the spring season in stunning colors. Plant diversity is not limited to flowers only, but extends to medicinal plants as well, as approximately 30 species of medicinal plants can be found, such as the curly plant, the dove's leg, the gourd, the seal, the karsana, and the ansal, which possess useful medicinal properties and enhance the value of this reserve.
As for wildlife, Ajloun Forest Reserve is an ideal environment for many wild creatures. About 8 species of predators are found in the area, including wolves, hyenas, wild cat, red fox, sable, marmot, wallaby and mosquito, indicating the presence of these creatures in this favorable natural environment. Besides, there are more than 4 species of rodents living in this reserve, such as the field mouse, Persian squirrel, porcupine and Palestinian mole, which complement the diversity of wildlife here.
The biodiversity in the Ajloun Forest Reserve is not limited only to land, but also extends to the water, as there are rivers, streams and springs that enhance the diversity of plant and animal life. This environmental diversity reflects the tireless efforts made to preserve this region and its natural resources, making the Ajloun Forest Reserve one of the most important sites for preserving environmental diversity and enjoying the beauty of nature in Jordan and globally.
Activities inside Ajloun Forest Reserve.
Ajloun Forest Reserve It is not just a place to enjoy the beauty of nature, but it is also a place that offers many activities and opportunities for visitors of different ages and interests. The reserve provides an ideal natural environment to explore and discover many environmental and cultural activities. Here are some activities that can be done in Ajloun Forest Reserve:
Walking and nature trips: Visitors can enjoy quiet walking trips within the reserve to explore its diverse terrain and learn about wild plants and animals. These trips provide wonderful opportunities for nature photography and connecting with nature.
Wildlife monitoring: Wildlife lovers can practice their hobby by observing animals in the reserve, where wolves, antelopes, deer and other wild creatures can be seen in their natural habitat.
Mountain biking: Sports lovers can hop on their bikes and explore the mountain and forest trails in the reserve. These trips offer opportunities for challenge and adventure.
Camping: The reserve offers a tourist camp area of 10 huts accommodating up to 40 people. Visitors can spend peaceful and enjoyable nights under the starry sky and benefit from the experience of camping in nature.
Workshops and training: The reserve offers environmental awareness programs and workshops for its visitors, where participants can learn about the environment, biodiversity, and how to preserve them. Visitors also have the opportunity to learn about traditional handicrafts through a local handicraft hall.
Rest and enjoy nature: Simply put, visitors can enjoy peace and relaxation in this charming natural environment. They can sit and enjoy the sounds of birds and the stunning scenery.
In short, Ajloun Forest Reserve offers a comprehensive experience for nature and adventure lovers, and strives to provide activities that suit all visitors and contribute to preserving environmental diversity and supporting the development of the local community in the region.
Facilities in the reserve.
Ajloun Forest Reserve includes a variety of facilities that aim to provide a comfortable and enjoyable experience for visitors. Here's an overview of some of these facilities:
Walking and hiking trails: The reserve provides a network of trails extending through forests and mountains, giving visitors the opportunity to explore nature and enjoy stunning views. The difficulty of the trails ranges from easy to moderate and difficult, meeting the needs of different walkers and trekkers.
Rest areas: Visitors can rest and enjoy the fresh air and natural scenery in designated areas equipped with chairs and tables for sitting and resting.
Tourist camp: The reserve includes a tourist camp consisting of 10 well-equipped huts that can accommodate about 40 people. Visitors can enjoy the experience of camping in nature and close contact with the natural environment.
Barbecue and camping areas: The reserve offers designated areas for camping and barbecuing, allowing visitors to spend quality time outdoors and eat with family and friends.
Visitor Center: A visitor center is available inside the reserve to provide information about the reserve and available activities. Visitors can obtain maps and information about trails, wildlife, and surrounding geography.
Sanitary facilities: The reserve includes sanitary facilities such as restrooms and public bathrooms to ensure the comfort and safety of visitors.
Small Shop: There is a small shop inside the reserve that sells local products and souvenirs, and visitors can buy souvenirs as a nice reminder of their visit.
Benches and seating areas: There are many benches spread throughout the reserve, in addition to seating and relaxation areas where visitors can enjoy the stunning views and tranquility.
Indicative signs: Indicative and directional signs are distributed in the Ajloun Forest Reserve to help visitors navigate and learn about the paths and important sites within the reserve.
Educational and awareness programs: The reserve provides educational and awareness programs targeting visitors and the local community, which contributes to spreading awareness of the importance of preserving environmental diversity and the natural environment.
Professional staff: The reserve has a professional and friendly staff who provide assistance and information to visitors, ensuring an enjoyable and fruitful visiting experience.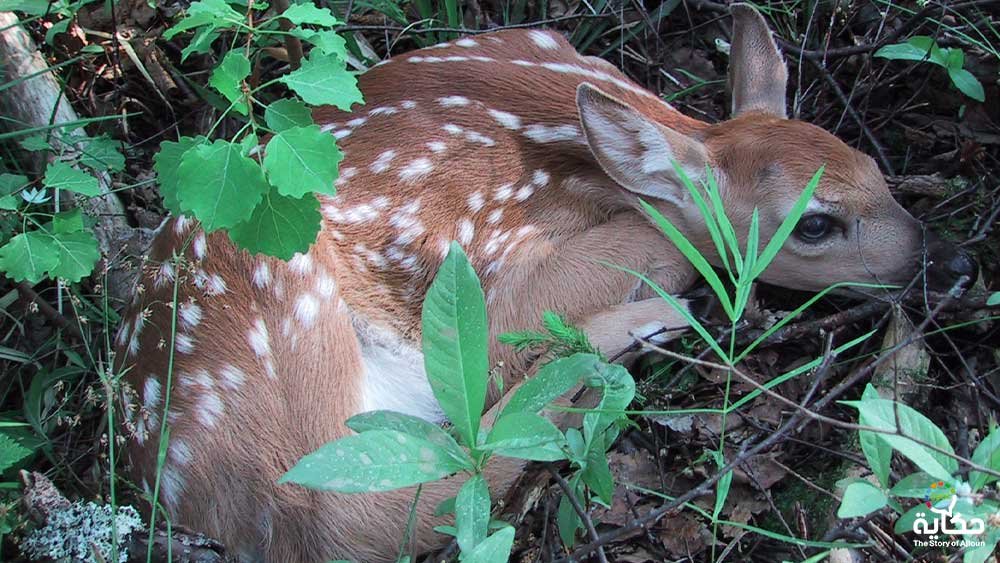 In short, Ajloun Forest Reserve takes care to meet the needs of visitors and provide a comfortable environment and a rich experience for exploring nature and connecting with the unique environmental diversity in this picturesque region.